You can't seem to break the same old "business as usual"
Each conversation is more business than the last.
The scheduling, to-do's and chores never end, and your efforts to bring back excitement continually flop.
You just want that spark back. The time and energy required just to survive takes up all of your time.
It's starting to look like you'll never find that spark again.
Life is passing by
You feel the desire to connect to your partner but you just don't know how.
The years have come and gone and you just don't know how to take back your relationship. You want to talk to each other, but you know that such conversations always fizzle into stale dead ends. You can both predict how the same old stories will be told and how each punch line will be delivered (On a good date)
The perpetual dead ends of your relationship have drained all color. Each day you both grow more distant.
You've made efforts, but you feel like time is slipping by and you've lost something important to you.
I want to introduce you to our couples retreat
This retreat offers diverse viewpoints of expert knowledge via lecture and interactive modules. You will learn to identify and cultivate multiple forms of intimacy. Love is complex and elusive but it can be fostered and welcomed through intention and attention'talking with new perspective.'
This online couples retreat will enable you to tap into deep thoughts and feelings that you might have forgotten how to access(Sounds impossible, but it works!)
You'll discover a deep sense of freedom and the connection that you've both been craving for so long.
Once your partner finally sees you for your mystery and whim, you'll feel pursued like never before.
Rediscover the unknown
The deep friendship and intimacy at the foundation of your relationship are still there. This couples retreat will help uncover it so you can enjoy being with the person you fell in love with again.
Using guided exercises and therapeutic activities, you'll feel a restored closeness that's been buried for so long.
Reconnect with your person, your friend, the partner that lights up your life.
You'll find yourselves saying sweet things to each other that you haven't said in years. (Yes, sex and intimacy can finally return!.)
Fortify your relationship with shared meaning and purpose
You'll enjoy profound friendship and togetherness with your spouse.
Life can return to building one another up and achieving your hopes and dreams.
Do this sooner rather than later. Damage compounds over time.
Turn these disasters into mastery within your relationship and experience the love of your dreams.
This retreat is held three times per year. Log in from anywhere in the world with an internet connection. How about the Bahamas? Or Fiji? Even from the comfort of your own home.
Call (385) 226-5113 now to schedule your free 15- to 30-minute consultation today.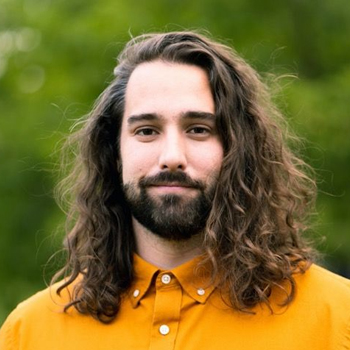 Call me
Schedule your
Free Consultation